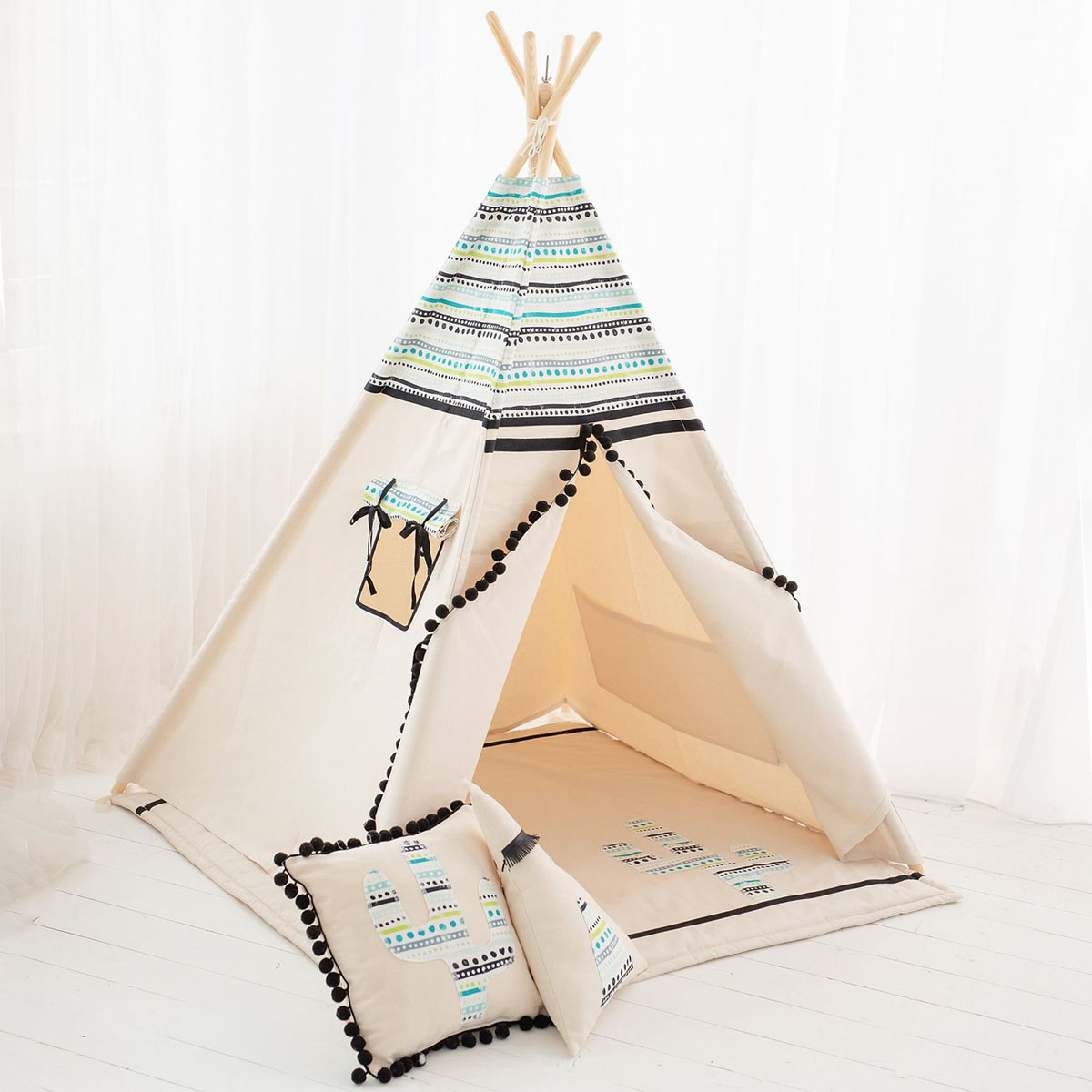 Tipi is a great place for small adventurers to play. The natural cotton was finished with a decorative fabric with an Aztec motif. The details were highlighted with black ribbons and pumps. The tent floor is made of a insulated mat with a cactus-shaped application and piping. The set is complemented by a decorative garland and two soft pillows with Aztec patterns.
Tipi made with natural cotton provides excellent air circulation, hypoallergenicity and washing ability in the washing machine. The tent is very practical, both inside and outside, where it will become a quiet hiding place against the wind and sharp sun. The mat on the floor allows for comfortable fun on the ground and a nice snooze with cushions, and the window with a roller blind provides even more fun with playing in the wigwam.
Our tipi tents are sewn by hand, with great care and attention to detail. This makes each unit is perfected and unique, and you are sure of the highest quality.
The Indian Tipi Kit from Cozyshop consists of the following
tipi tent
4 poles made of natural pine wood (frame)
stabilizer
floor mat (not integrated with tent)
2 pillows
Tipi Indian can also be purchased without floor mats, cushions and garlands.