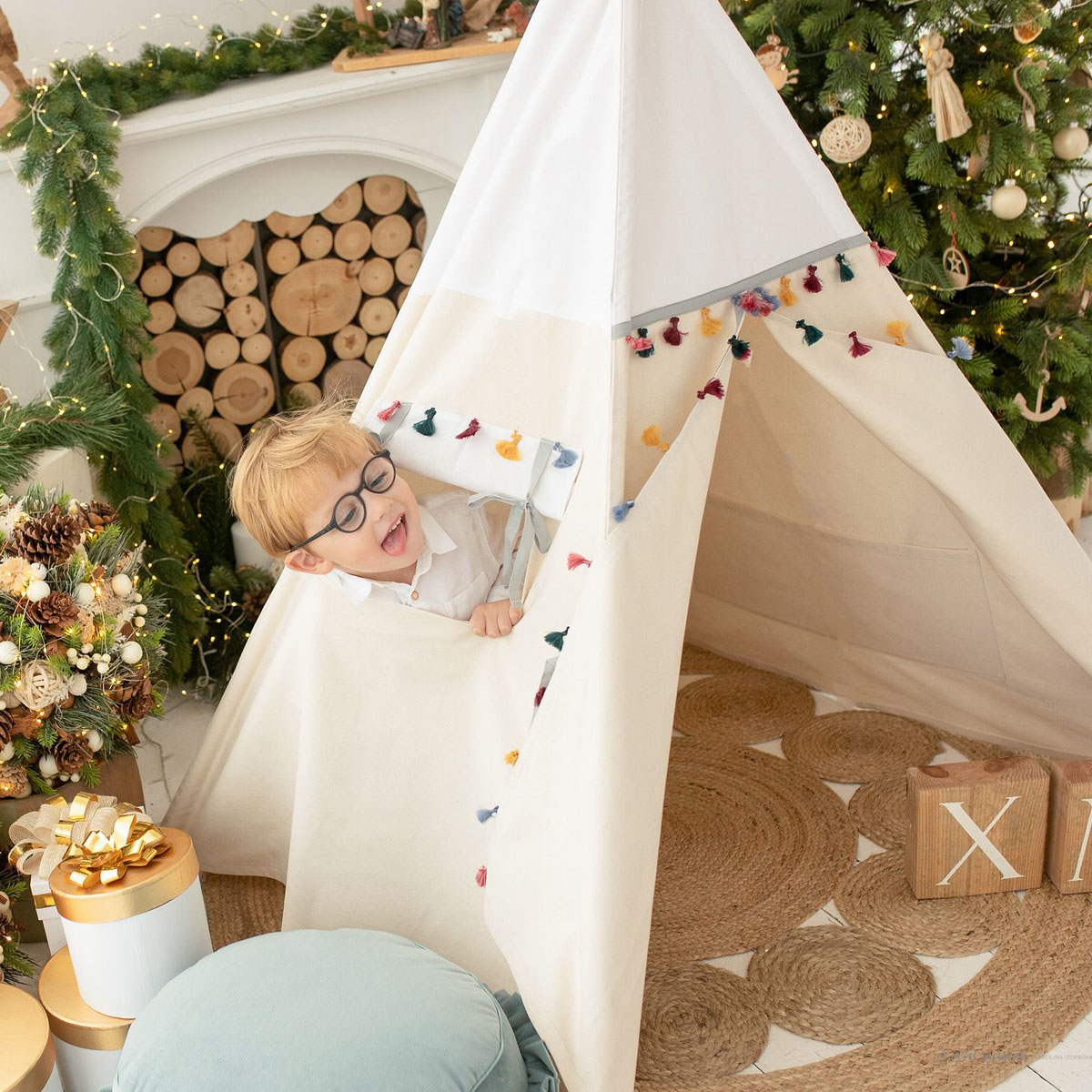 Tipi tent boho is a cosy place to play at home and in the yard. The play tent has an opening window with a roller blind, and a toy pocket. The children's tent is made of strong PREMIUM cotton. Each tipi is our design and in line with current trends.
White tipi with tassel enliven every child's room and give it character. The Boho White tipi tent is a model inspired by happiness and reckless fun.
Boho tipi comes with a soft mat and four folding pine sticks. All fabric parts can be washed in the washing machine. Play tent is safe, fun and easy to build.
Our tipi is made of fabrics safe for children from Europe and certified for quality. Indian tipi tents are made using the handmade method. All models are designed by us and we guarantee that you get a unique product and the best quality.
Boho White tipi from Cozy is included:
white tipi tent with tassel
Soft mat
stabilizer (prevents the frame from moving)
4 poles made of real pine wood (frame).
Tipi can also be purchased without a mat.